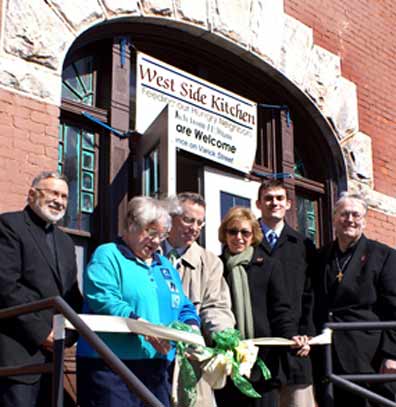 Soup Kitchen Gets Community Foundation Grant
UTICA, NY, June 20, 2008 – Mother Marianne's West Side Kitchen, a soup kitchen serving the poor and homeless in West Utica, has been awarded a grant in the amount of $9,899 from The Community Foundation of Herkimer and Oneida Counties, Inc.
"The funds will be used to purchase and install a walk-in freezer," announced the Rev. Deacon Gil Nadeau, soup kitchen director.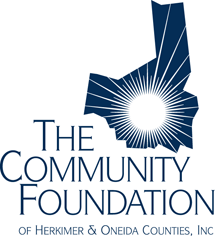 "With the tremendous community support in food donations and with a significant jump in the number of people we're serving, we quickly outgrew our residential-model freezer space."
He noted that they have had to turn away some donations because of lack of freezer space. Compounding the problem, he said, is the fact that one freezer died two weeks ago and had to be replaced, and a second unit this week was showing signs of malfunctioning.
"This grant from The Community Foundation couldn't have come at a better time," Deacon Nadeau said.
The Community Foundation has been a force for improving lives and promoting philanthropy throughout Herkimer and Oneida counties since 1952 and has made more than 3,800 grants totaling over $26.8 million. Grants are generated by more than 240 funds that comprise The Foundation's endowment, established and advanced by area individuals and families.
The soup kitchen, which is named after Central New York's future saint, Blessed Mother Marianne Cope, opened its doors March 10 in St. Joseph-St. Patrick Parish Center at Varick and Columbia streets.
In its first month of operation, West Side Kitchen served an average of 30 to 40 people a day, with as many as 56 men, women and children on some days, Deacon Nadeau said. In the last four weeks, he said, "we have been serving 50 to 60 people a day, and more than 100 on some days."
The all-volunteer operation serves soup and sandwiches from 11:30 to 12:30 Monday through Friday, and a bag lunch on Saturdays.