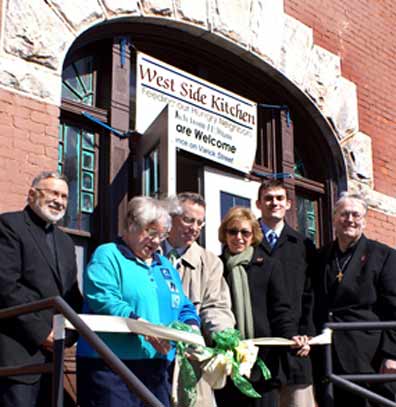 Feeding Our Hungry Neighbors
Saint Mother Marianne Cope grew up in West Utica and went on to devote the last 30 years of her life to the lepers of Hawaii's Molokai.
Now her name embraces hospitality to those in need in her home town, with a soup kitchen at St. Joseph-St. Patrick Parish Center at Varick and Columbia streets, Utica, NY.
Called Mother Marianne's West Side Kitchen, the operation serves hot lunches from 11:30 to 12:30 Monday through Friday, and a bag lunch on Saturday and Sunday.
Lunch served daily 11:30 to 12:30

Donations NEEDED. Please give via ourGoFundMe campaign.

Volunteer for:
Daytime serving, greeting and cleanup.
Thursday night food prep volunteers (every other Thursday).

Click here to volunteer
or call Katie Koscinski: (315) 797-1985
9th Anniversary a Tribute to Poor, Homeless
Good News Foundation Donates $1,000 at 'Dance the Night Away'
The Perfect Gift: Christmas at a Soup Kitchen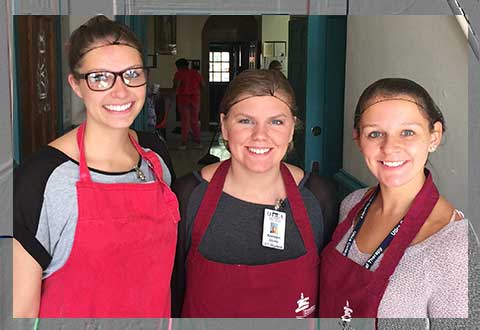 An array of faces, and that's just the volunteers. SeeIn the Soup.